NATO, The United Nations, and a plan to control earths population (Video) Agenda 2030
It's pretty obvious to me at least, the US and it's Imperialistic abnormalities intend to overthrow the entire world. Through the manipulation they control in the World's UN participation. A shadow One World Government Called Agenda 2030 is already in high-gear,,,WATCH: https://youtu.be/S4r3zw48q2s
In the European Parliament made a quick lifting of sanctions against Russia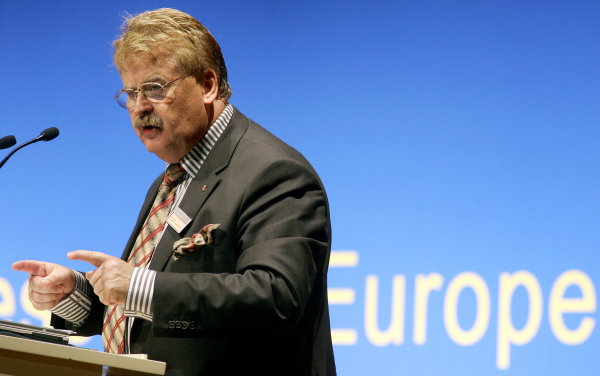 Photo: Reuters
The head of the European Parliament Committee on foreign Affairs Elmar Brok in an interview with
"Interfax"
Tuesday expressed the hope that the EU can lift sanctions against Russia until March 2016.According to him, at the present time all parties interested in improving relations.
"Now, with the settlement of the Syrian problem, as in the past when resolving the issue of Iran's nuclear program, we would like to engage constructively with Russia. With regard to the Syrian crisis, we welcome the participation of Russia in the fight against terrorism in Syria, because this is important for Europe", — said Brock.
The head of the EP Committee stressed that at the moment the biggest obstacle in relations between the EU and Russia is "Ukrainian settlement." "But in this issue we have quite clear plan of joint action approved in the framework of the "Normandy format". This plan provides for the implementation of the Minsk agreements, then sanctions against Russia will be lifted. We hope that this will be done before March 2016", — he added.
On the eve of the EU Council formally
extended
economic sanctions against Russia for another six months, until 31 July 2016. The decision came into force today, December 22. Mr.some diplomatic sources, as well as Brock, did not rule out that the restrictive measures in full extended in recent times, since a number of member countries of the European Union is interested in building constructive dialogue with Russia in the fight against terrorism, including the situation in Syria.
Meanwhile, after released order and the renewal of the sanctions, the European Commission issued a statement stating that the change in Russia's trade regime with Ukraine is a political pressure and a violation of the Minsk agreements. In Brussels did not specify what exactly mean, since the rules set out in reached in February 2015 in Minsk agreements do not affect trade between Kiev and Moscow.
At the end of July 2014, the European Union and the United States in connection with the deterioration of relations amid the conflict in Ukraine has imposed sanctions against entire sectors of the Russian economy. In August last year, Russia has restricted in response food imports from countries that have imposed against her restrictive measures.